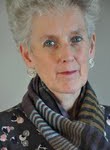 My name is Louise Anderson, and I have been practising Buteyko for over 4 years.
My symptoms before doing the practise were chronic asthma and bronchiectasis or lung damage. I needed a dose of oral steroids every 4-6 weeks as well as regular doses of antibiotics and stays in hospital including intensive care.
I was not able to walk very far and was living a very restricted life.
Since practising Buteyko I am able to rebuild my life, becoming increasingly active, I recently walked 9 miles with ease.
I have not had antibiotics for years and have not needed to go to hospital. I have learnt to titrate other medication to suit my condition.
My husband and two of my children have also learnt the method having seen the benefits first hand.
I would like to spread the benefits of Buteyko especially for those with asthma as I personally know how much the method can help support this condition.