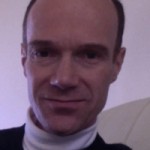 Joe Morrell grew up on a farm. Exposed to agri-chemicals he developed symptoms that included seizures, constipation, jaundice, anxiety, depression and ADHD. He appeared to grow out of most of these issues However, at the age of 39, he had his home treated for woodworm. Already sensitised to pesticides, this triggered symptoms of acute chemical poisoning, including fever, vomiting, diarrhoea, muscle trembling, hallucinations, vertigo and the sense that he was suffocating, despite gasping for air.
These symptoms soon morphed into chronic fatigue syndrome and fibromyalgia, as well as mental dysfunction (anxiety, depression, mood swings and 'brain fog') and hyper-sensitisation to all petro-chemical products and pulsed electrical signals (EMFs).
Joe was shocked to discover that there was almost no medical provision for 'environmental illness', and made it his mission to find a cure for himself and others. For the following nine years he experimented with every healing modality available, including formal training in nutritional therapy and Shiatsu.
However, it wasn't until just over two years ago when he enrolled on a five evening workshop, run by the Learn Buteyko organisation, that he experienced significant improvement. Under the guidance of the organisations' highly experienced practitioners, he was able to retrain his respiratory centre and reduce his breath ever-closer to a level that correlates with healthy function.
Both amazed and grateful that he has finally found a set of self-managed techniques that enable him to live a normal and productive life, he has since enrolled on the Learn Buteyko practitioner training course to help provide others with the same opportunity.
He is presenting two hour free talks at the Nutrivital Health Centre in Petersfield from 7.00-9.00pm on Wednesday 22nd May and at the the Winchester Discovery Centre on Thursday13th June at the same time. He will be explaining the concepts and historical context of Professor Buteykos' work by showing a documentary and a Q & A session via live Skype link to Asia with senior practitioner Chris Drake.